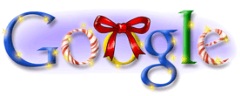 Google Chrome shipped today!  If you didn't try Chrome because it was in beta, you can now download a finished and supported product.
Some people associate Google with never-ending betas.  GMail, for instance, is still in beta.  Remaining in beta was never the intention for Chrome; we always had a simple goal to take Chrome out of beta as soon as it we had data to prove that it contains enough features, stability, and performance that real users would be happy with it as a primary browser.  We hope we're at that point.
Our goal is to move quickly with new features and fixes for Chrome.  More needs to be done and more is coming.  If you've got comments or suggestions, be sure to let us know.
PS:  I do not speak officially for my employer.