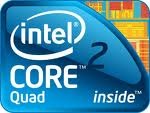 I've not updated theme or features of belshe.com in quite a while, but this week we have a couple of nice improvements.
New Server
belshe.com first moved  it's servers to ServerBeach in July 2006.  I've always been delighted with their service, particularly when I found in December 2007 that the site had run, without a hiccup or even a reboot, for 470 days.
Of course, in the 4 years that we've been hosted there, computers have changed a bit.  The 1GB Athlon 220 was getting a bit old, despite flawless service, so we've upgraded now to a new 2GB Core 2 Quad Q9400!  Hopefully you'll be able to read all of my rants with amazing speed now.
New Software
I've also finally updated this blog with a few modernizations.  The most notable of which is the commenting system, which no longer has my ridiculous cheapo-capcha.  Instead you can login with your Facebook, Google, Windows Live, Twitter or AOL account.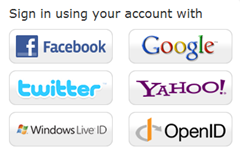 I've also added better support for Google Buzz and Facebook Like button support.  If you use those services, be sure to click those buttons!
And finally, I've hooked up my facebook, buzz, and blog together so that my posts should show up on those services too.  It will look like I'm back on facebook.  Even though, I'm not…  (Err- well – I haven't tested it yet until I post this message.  Cross your fingers!)